Blog Tour - Daddy's Best Friend By London Hale
She's temptation personified
Nathan had always been more than just my dad's friend. I never thought he'd see me as an adult, especially not after avoiding me for so long. But one hug, one moment feeling every inch of him against me, shattered that illusion. Consequences no longer mattered—I was eighteen, and I was willing to risk everything for my shot with him.
He's not going to resist anymore
I never should've seen Eve as more than my best friend's daughter. As a cop, I knew it was wrong. It was my job to protect her from guys like me. Chasing her could cost me my career—not to mention the only family I'd ever known—but I couldn't hold back another second. One taste, and I wanted her. To hell with the fallout.
REVIEW
I was so excited when I heard about Daddy's Best Friend . This is London Hale's first novel and I could not wait to dig into it so when I got a copy of the ARC I started this story as soon as I possible could . I loved it!. Daddy's Best Friend is a steamy book that follow Eve who recently just turned 18 who has been in love with her father best friend and is determined pursue him . The minute I heard this all I could think is omg I cannot wait to see how this unfolds .We also find out that Nathan also has feeling for Eve as well but he is understandably conflicted seeing that this is his best friends daughter and of course the age difference ,however the sexual chemistry and desire between these two is very intense and at the point were they can no long ignore it , this is were the story really picks up. This story was short and sexy but at the same time there was emotion ,there was sweet moment and of course drama. Daddy's Little Girl reminded me once again that Age is nothing but a number and love will find away no matter what the circumstances. I cannot wait to see what London Hale writes next . Daddy's Best Friend was fantastic and If you looking for a steamy , quick , story with what some might consider a Taboo topic you should definitely pick up this book !!
RATING
5/5 STARS
EXCERPT
How in the fuck had we gotten here? All I'd needed was an escape so I could get my dick in check. Just some goddamn peace and quiet so I could get my head in the fucking game again—remind myself why I couldn't snatch Eve away from Shithead and claim her right there in front of everyone.
Christ, more than anything, I'd wanted to wipe that smug grin off his pretty-boy face. With my fist. Break every one of his fucking fingers when he'd wrapped his arm around her and tugged her into his side.
And now here she was, on her knees in front of me, and I couldn't do anything but stare. I should've stopped her. If I were a better man—a stronger man—I would've. Instead, I watched with rapt attention as those full lips kissed the tip of my cock, her bubble-gum tongue flicking out to lick at the head.
I was so fucking gone for this girl.
I fumbled to set my beer bottle on the counter, then reached out and brushed her hair back from her face, gathering the long, dark strands in my hand as she continued to tease me. She licked me like a lollipop, her tongue eager and clumsy, her unpolished enthusiasm only illustrating exactly how young she was.
That thought alone shouldn't have tightened my balls the way it did.
Mad at her for putting me in this position—mad at myself for not having the willpower to stop it—I tightened my hand in her hair. "If you're going to do it, do it. Open up and let me slide my cock between those pretty pink lips."
She groaned, her eyes flashing up to mine, a flush covering her cheeks. Reaching out, she rested her hands on my thighs, balancing herself. And then she did as I told her, engulfing the tip of my cock in her mouth.
The sight alone was enough to make my knees weak—her lips stretched taut around me and her sky-blue eyes staring up into mine—but combine it with the

heaven

that was her mouth, and I

didn't

stand a fucking chance.

I'd

had all of seven seconds between her lips, and I already needed to

go

off down her throat. I was a grown man—a grown man who

hadn't

gotten a blow job in months,

but

a

grown

man

nonetheless.

And

yet

I

felt

like

I

was

no

better

than

those

little

douche- bags she went to school with who

didn't

know the meaning of delayed

gratification.
I knew plenty about delayed gratification.
Watching her prance around in her tiny dresses, her perky tits taunting me even in my dreams, but not letting myself do anything about it. I'd had a full year of wanting but not taking, and the deprivation was bubbling under my skin, threatening to boil over at any second.
I was so tired of wanting. I needed to have.
Q& A
Which do you find the hardest to write, the first or the last line of your novel? Why?
Brighton:
The first, for sure. A blank page is incredibly daunting, and trying to get a sentence just right so it not only sets the tone for the book, but also hooks the reader? It's hard as hell.
Ellis:
Usually the first one. I "see" my characters in action, so they tend to drop me right into a scene without warning. The last feels more natural as I'm writing it because the scene has an ending point in my head; the first usually has to be edited fifteen times before I'm happy with it.
How is writing in a team different than writing solo?
Brighton:
Writing solo means you can do whatever you want to your characters and the plot without getting anyone else's approval. It also means you have to create those characters and plot without anyone weighing in, which can be exhausting. And boring. We both went into this unsure if we'd like it or even be able to work together, and now that we've got a short break to work on solo stuff, I miss the co-writing like crazy. We have so much fun writing together—even during the challenging parts—that it doesn't feel like work to me.
Ellis:
It's a lot more fun, that's for sure. It's also harder at times. Brighton's characters are solid in her head, as mine are in mine. Sometimes, that creates issues. "The heroine wouldn't react well to that" or "He wouldn't act that way" tend to be conversations we have a lot. We usually write the scenes with interaction together in Gdocs, but that also creates issues. Can you say sex scenes feel like sexting? Yeah. Loads of fun.
What's your co-writing process like?
Brighton:
Fun as hell. No? That answer won't work?
Ellis:
We spend a lot of time in Whatsapp. Like...A LOT. We go back and forth about ideas, themes, tropes, characters. We send pictures and snippets of dialogue or stories we saw online. Once we know what we want to write, we set everything up in our files and work out a loose plot for the book. We each write a character, and we go back and forth until the book is done. Then we go back over it about fifteen times.
How do you decide who's going to be which character?
Brighton:
So far it's worked out that we've switched with every other character. But Ellis is really unique in that she has far-off side characters whispering in her head already. Characters don't come to me like that, so I'm fine giving her the ones who speak louder to her.
Ellis:
Sometimes one of us has a better feel for them, sometimes it's their turn to write the hero instead of the heroine. Totally depends on the story we're telling.
When you get an idea for a book, what comes first? Plot or characters?
Brighton:
Characters. I tried it the other way around for two books, and I slogged through every word.
Ellis:
Characters. I can't figure out a plot until I know the person making the moves.
Do you have a writing spot that only you can work, like a writing cave? If so what does it look like?
Brighton:
Nope. I can write anywhere as long as I have my laptop and ear buds.
Ellis:
I moved from writing at my dining room table to a real desk this year. It's in my living room with two huge bookcases on either side. I have a 27" iMac that dominates the space and a snowman coaster where I set my coffee. I don't need much else.
Do you have any writing rituals?
Brighton:
First, I sacrifice a virgin to the gods of sex scenes… Just kidding. I just sit down and write.
Ellis:
Nope. Sit down, type words. I'm very much in the mindset of "writing is a job with goals and tasks."
Do you have a writer's playlist, or do you write in silence?
Brighton:
The music I write to depends on what book I'm working on and/or what kind of scene. But I live on Pandora or Spotify.
Ellis:
I can't write with music or a lot of background noise. I use brain.fm for focus music when the kids or husband are around and I need to concentrate. Otherwise, it's pretty quiet when I write.
How do you come up with plot ideas?
Ellis:
For London, we sort of start with a theme. What's taboo about it? What line can we nudge a little? From there, we come up with characters, and then the plot starts to unfold. Our stories are completely character driven, though.
Brighton:
A lot of times we'll see an article or a meme or something and tuck it away in our idea folder.
How do select names for characters in your books?
Brighton:
Very, very carefully.
Ellis:
This one made me laugh because OMG the naming conversations! So, I have a huge family with a ridiculous number of cousins. We both veto family names or names that mean something to us in real life. We also adjust based on current events. We also have to veto when the name intersects with our individual projects. It's a lot of back and forth like "Nope, I have a cousin with that name" or "Nope, that's the name of my neighbor and it'd be weird to use it." We keep a list of approved names and cross out fingers when it's time to build a new set of characters.
How do you plot your books? Do your plots ever change as you write or does it go pretty much according to plan?
Brighton:
We've got a pretty good system down as far as what happens where in the story, and after six books together, we know where we need more room to develop plot, etc. But even knowing that, sometimes what we planned doesn't work, so we go off track. Then head to WhatsApp and brainstorm a different direction.
Ellis:
We loosely plot—something like a paragraph per chapter. They change, though. Every story needs to unfold organically, and every character has their own timeline to grow into what we want them to be.
What three words would you use to describe your books?
Brighton:
dirty, quick, fun
Ellis:
fun, flirty, filthy
GIVEAWAY!!!
Rafflecopter Link:
http://www.rafflecopter.com/rafl/display/22b294fa6/
<a class="rcptr" href="http://www.rafflecopter.com/rafl/display/22b294fa6/" rel="nofollow"
data-raflid="22b294fa6" data-theme="classic" data-template="" id="rcwidget_yvidh8wv">a Rafflecopter giveaway</a>
<script src="https://widget-prime.rafflecopter.com/launch.js"></script>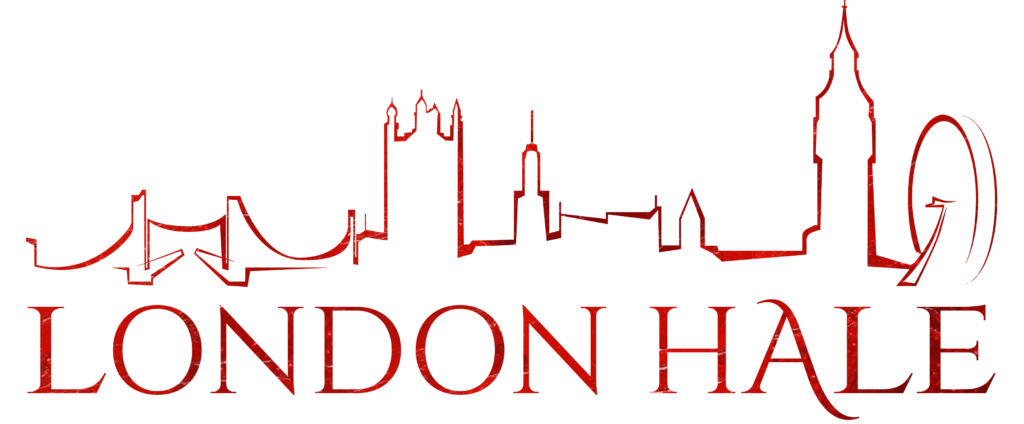 London Hale is the combined pen name of writing besties Ellis Leigh and Brighton Walsh. Between them, they've published more than thirty books in the contemporary romance, paranormal romance, and romantic suspense genres. Ellis is a USA Today bestselling author who loves coffee, thinks green Skittles are the best, and prefers to stay in every weekend. Brighton is multi-published with Berkley, St. Martin's Press, and Carina Press. She hates coffee, thinks green Skittles are the work of the devil, and has never heard of a party she didn't want to attend. Don't ask how they became such good friends or work so well together—they still haven't figured it out themselves. Sign up for the Temperance Falls Gazette to get up to date information on all things happening on the island!